Full Coverage
Combined coverage for you and your vehicle
What is full coverage?
Full coverage covers theft, natural disasters, damage to your vehicle, injuries and damage you cause to others. It combines collision, comprehensive insurance and liability coverage.
Collision.
Covers repairs or replacement costs of your vehicle if it's damaged in a collision with another vehicle or property.
Comprehensive.
Protection for your vehicle if it's stolen, or damaged by things like hail, fire, animal damage or vandalism.
Full Glass Coverage.
Covers repairs or replacement costs of your vehicle's damaged glass, windshield and windows.
Liability.
It provides third-party bodily injury and property damage cover in the event of an accident, which is your fault.
Choosing this coverage
Liability
Bodily Injury
$25,000 per person
$50,000 per accident
Looking for a different level of coverage? Let us know.
Each package will have the option to select Uninsured Motorist Coverage and Underinsured Motorist Coverage up to an amount equal to your policy's liability limits.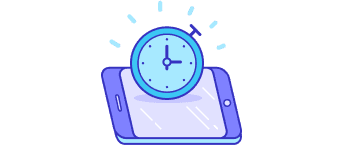 Download the Just app
Get started with Just Insure and sign up in seconds.
Pay for the miles you drive and save money
Enjoy hassle-free auto-renewing policies
Comprehensive car insurance for peace of mind on and off the road
Have a question? We're ready to help.
We're available Monday through Friday from 7:00 AM to 7:00 PM (PST) and Saturday from 8:00 AM to 5:00 PM (PST). We'll respond to all afterhour inquires the next business day.